Note that Livefyre was removed three months later. More here.
You don't want to be required to sign up for a user profile to write a comment. You want the ability to read an article and be allowed to share your thoughts quickly and easily. You want stress-free commenting.
You want to avoid filling out form fields, checking boxes, and clicking verification links as prerequisites to sharing your views. You are opposed to comment registration and you support creating conversations.
You also want to be loved. You want people to know you exist, to reply to you and to single you out as an expert in this or an influencer of that. You use social media websites to connect to people and build networks. You comment on blogs with the hope that people reading your comments will visit your site. True or false?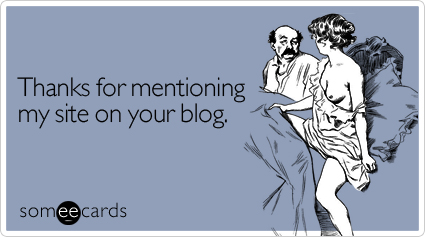 What if you could comment on a blog article and integrate your feedback and insights with the people in your networks? What if you could tag your friends within your comment, and what if you could authorize automatic notifications be sent to anyone who you mention in the comment?
You were prevented from this sort of social conversational integration with the built-in WordPress commenting system that this blog employed since 2008. When you inputted your name, email address, and website along with your text comment, that's all the reader saw. Many people availed themselves of the optional input of a Twitter name and many other people clicked your social links.
It is natural that a blog focusing on the exploration of new and emerging media employ alternative commenting systems. Most of the people reading this sentence have an account (whether used actively or inactively) on Twitter, Facebook, Google, or another online media platform. Why not take advantage of that social connection and synchronize your comment with the platform you use and the friends and followers you have over there?
Think about the tagging aspect. Wouldn't it be something if you can tag your Facebook friends in a comment and enable those friends to receive notifications to come here and read and respond?
Looking at Livefyre
With the installation of the Livefyre commenting system, the text box is still at the bottom of this article. But in exchange for filling out your name and other personal data, you now see a box with a bottom-right link to choose how you want to post your comment.
When you click the "Post comment as" link for the first time, a window pops up prompting you to either authenticate your comment with your Facebook, Twitter, LinkedIn, Google, or OpenID accounts — or to choose none of the above and use your Livefyre account instead.
Clicking the link to create a new account (which you may choose if you don't have a social networking account), another window pops up and prompts you to fill out routine fields you've seen in other places for other website identification systems.
Similar to Facebook and other platforms, you can reply back and forth to any comment (creating up to four levels of nests) and you can also like any comment. Every time you reply to someone, that person receives an email of your response with a link to reply back. Every time you reference one of your Twitter or Facebook friends with an @ sign, you are opted to inform that person about the comment.
Try it out
Livefyre promotes commenting through social media.
If you didn't use social media sites, Livefyre wouldn't be here. But most of you do. You may or may not like this immediately but you will definitely see its benefits over time. When someone "likes" your comment, you will smile. When someone replies to you, you will come back and converse. When people click to your profile showing recent comments of yours around the web on other Livefyre-powered blogs, you will be admired.
Months after Danny Brown trialed the system and touted why he loved Livefyre, everyone from Gini Dietrich to Patrick Phillips and Shonali Burke pointed out positive impacts on metrics, conversion, and usage.
Shonali elaborates with an example:
Try it out. Experiment below.
Lend your thoughts.
P.S. The Livefyre customer service is awesome. Jordan Kretchmer was quick to respond with a bug solution and Jenna Langer is actively responding to inquiries whether in tweets or emails.